Lola Fraknoi, Principal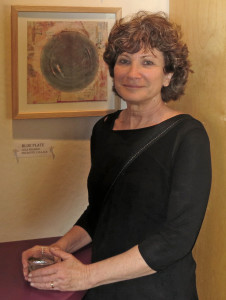 Lola Fraknoi has more than 25 years of experience in the aging field, having worked as a program director, a community services manager, and as the founder and director of Ruth's Table (a center for multi-generational creative learning, rooted in the life and work of artist Ruth Asawa.) Trained as a professional artist, she has always found ways to bring art, music, and creativity of all kinds into the programs she has led. She has also been a consultant and invited speaker on creative aging, multi-cultural approaches to senior programming, and the development of video records of significant cultural events.
Her professional strengths include finding effective collaborations with institutions and individuals in the community; developing programs that engage body, mind, and imagination; bringing together people from different generations; and finding the creative spark in everyone.  Currently, she is teaching art in the Older Adults Department at City College of San Francisco.
Born in Lima, Peru and educated in the U.S., she holds a BA from Rice University and an MFA from the California College of the Arts. Before creating Ruth's Table at Bethany Center Senior Housing, she served as Director of Art with Elders, and as Director of Holocaust Services for Jewish Family and Children's Services. (Bashert, a documentary of the trip she led for Holocaust Survivors to the Washington DC Holocaust museum has won a number of festival awards.)
While she was at Bethany Center in the 1990's, she organized, fund-raised for and publicized the development of Salud!, the tallest mural in San Francisco. She also directed a documentary called Salud! that's been screened all over the world.
Ruth's Table, which she opened at Bethany in 2011, brought the residents and the community together to explore their creativity. Programming included art classes and exhibits (with a professional curated gallery and shows), an artist-in-residence program, an inter-generational dance company, tai chi and other wellness programs, musical performances, and cultural holiday celebrations. A faculty member at the Academy of Art University made a documentary called Ruth Asawa: Roots of an Artist, that prominently featured Lola Fraknoi and Ruth's Table.